Heartline Podcast – Episode 96 – Rhonda Stoppe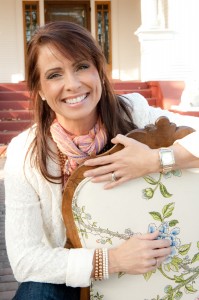 Rhonda is the author of MOMS RAISING SONS TO BE MEN, a book that teaches moms to guide sons toward a no regrets life.
With over 20 years experience of helping women build a life with no regrets as a pastor's wife, speaker, and author, Rhonda has helped guide women to:
Discover significance and purpose for their lives
Impact the moral fiber of the next generation by raising children with integrity
Learn how to live in a manner that draws others to Christ
Find victory over people-pleasing
Parent without regrets
Build an incredible legacy
Become more influential than they ever dreamed possible
For more information visit Rhonda's website www.NoRegretsWoman.com.
Click here to read Rhonda's recent article How do your kids grow up to be best friends? The #1 fact about sibling rivalry will CHANGE YOUR LIFE!
LISTEN TO THE INTERVIEW
Podcast: Play in new window | Download