Pouring Out Your Heart – Putting It on Paper
Written by Matt Patterson - www.mattpatterson.me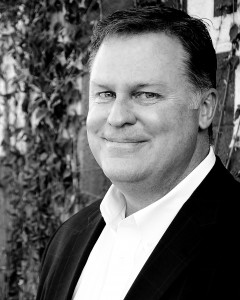 "No one ever told me that grief felt so like fear."
― C.S. Lewis
I'm a guy.
An ordinary guy.
I'm just like any other guy - especially when it comes to grief.
Most men – not all – do not like to show any signs of vulnerability or weakness, particularly when it comes to our spouses, children, co-workers and those closest to us.
We need to be strong.
We need to be invincible.
In reality, what we really need to be is … real.
Open.
Honest.
Sometimes I wish I hadn't waited so long to take my own advice.
It was some five years after the passing of my daughter before I made the first real effort to release my grief and/or fear. This "release" finally came in the form of my weekly newspaper column. Emily's birthday was just a few short days away and my heart was absolutely aching.
I could put it on paper. It could be quick, but it surely wasn't easy or painless.
I sat at my out-of-date computer and spoke to my reflection on the screen while quickly pounding the keyboard with my fingers.
I poured out my heart. I shared the excitement of having our first child as well as the sudden heartbreak of being told our daughter was born with Down syndrome. There were moments of healing as I wrote of her smile and rocking her to sleep. Anguish would return to the screen as I shared her diagnosis and treatment of leukemia.
I didn't tell my wife I was writing it. I told no one. One fellow writer and my editor were the first to experience my screams of sorrow from what felt like clenched teeth. My wife wouldn't even know about the column until I brought home a copy of the paper that evening.
"You might want to read my column on page two," I said. She was sitting in our blue recliner. I can remember as if it was yesterday. Not long after, we cried, smiled and hugged. It felt good to get it out. Mind you, there was still plenty of scar tissue remaining, but this was a first step.
Sometimes we have to stop before moving forward, although I didn't think it would be another 15 years before I would sit down to pen My Emily.
The scriptures teach us to … "Cast all your anxiety on him because he cares for you." (1 Peter 5:7)
How many times have we heard, "It's not healthy to keep all that bottled up inside of you."?
Well, they're right. It's not healthy.
It's not easy to let it all out, either.
It takes time.
In just a matter of weeks, it will be 22 years since Emily's passing. One reader shared in a review, "Too often men in crisis keep their emotions bottled up and coast on what seems like auto-pilot which can be incredibly difficult for women to process."
That was me.
All bottled up.
Don't bring up the past.
We're moving forward.
I'm strong.
I'm the leader.
Unfortunately, there were moments when the cork on the bottle would pop and emotions, mostly anger, would flow. Later came the feelings of guilt, sorrow and embarrassment for acting in such a way.
Guys, I ask that you "cast all your anxiety on Him." Find a quiet, personal place daily and let God have it – your love, heartache, as well as your anger. He truly wants you to come to him. Let it out.
I also ask that you pray with your wives. Maybe it's been years since you've done so. That's ok. The best time to start is now. Be the husband and father your family needs, wants and desires.
Last, but not least, I ask that you go to the store and buy yourself a notebook. Here, you begin to pour out your heart – the bad and the good. Turn off the television for just a few minutes and take time every day to do this. It doesn't have to be perfect. You're not being graded. For now, it's your story and no one else's.
I urge wives to pray for their husbands. If you've both battled through loss, heartache and hardship – go up to him and take his hand. Look deep into his eyes and tell him you love him. Share with him your fears.
I'm not an expert. I would never claim to have all the answers.
What I do have is a story.
And so do you.
Put it on paper. One day, you may just want to share it and help others.
You can listen to the latest Heartline Podcast with Matt Patterson by clicking here.