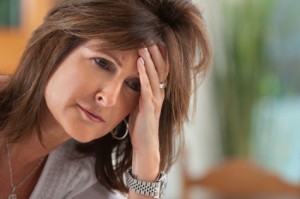 Cindy was an addict. She was addicted to fixing, rescuing and controlling. She was co-dependent---and she was miserable.
What is co-dependency? According to Melody Beattie a co-dependent is a person who has let another person's behavior affect him or her, and is obsessed with controlling that person's behavior.
That was Cindy's problem when she came to my office for help. Se had spent the better part of a 15 year relationship trying to fix and rescue her husband. Cindy knew she had allowed him to become an idol in her life, but she hadn't been able to take him off the throne. She became so enmeshed in his life that she lost her own. She found herself obsessing over his behavior, checking on him, making excuses for his addictions, and bailing him out of trouble. Cindy was the "hero."
Scripture is clear about God occupying first place in our hearts. When we are overly focused on meeting another person's needs and controlling their behavior we are misplacing our dependency. This causes unhealthy attachment and sets us up for dysfunctional relationships.
Cindy's story illustrates a powerful principle in co-dependent relationships--- the dance of the weak and the strong. The weak person needs the love and attention of others to be filled, and the strong person is usually the "hero" type who needs to be needed.
How can you tell if you are co-dependent, and what can you do about it? The first thing is to notice you patterns and belief systems. Here are some red flags of co-dependency:
Feeling responsible for the needs of others
Fixing, rescuing or caretaking to the detriment of your own well-being
Feeling angry when help isn't received with appreciation
Feeling angry when others don't reciprocate
Looking for value in others
Denying your own feelings and needs
Attraction to needy people
Co-dependents like Cindy often have low self-worth causing them to get into dysfunctional relationships. They feel:
Guilty when they get angry at others
Afraid to make others angry
They need people more than they want them
Needy
Inadequate to care for themselves
They must tolerate abuse to keep people loving them
Trapped in bad relationships
Desperate for love
Others are never there for them
Bored and empty
They must please others at their own expense
Most co-dependents believe that if they keep on trying, loving, and controlling, the people in their lives will eventually come around. It doesn't usually happen.
What's the solution? A shift in dependence. Trusting Christ alone as your source of value and worth is the most important first step in breaking free from co-dependency. Here are some other suggestions:
Remove others from the altar of your life
Own your own feelings
Trust your ability to make decisions
Ask for what YOU need
Stop making others your source for happiness
Take care of YOU
Say what you mean
Stop enabling
Learn to say no
Tackling your co-dependent patterns may seem overwhelming. Start by choosing one behavior to focus on at a time. Restoring balance to your life won't happen over night, but it is possible. That's what recovery is all about.